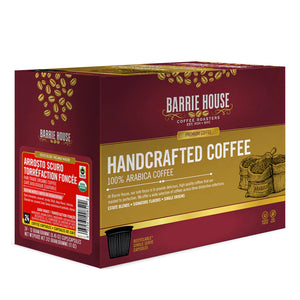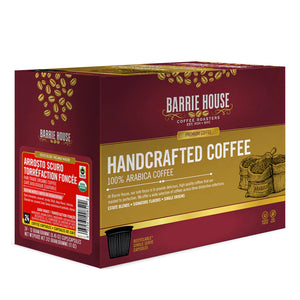 On Sale
Barrie House Arrosto Scuro FTO 24 CT
This dark-roasted Fair Trade Organic blend is our roast master's refined take on a traditional Italian Roast. Roasted until after the second "crack", our Arrosto Scuro's dark, rich color and roasted aromas are reminiscent of Old-World Italian espressos but in a refined, more traditional coffee. If you are searching for a drinkable, chocolatey, and bold coffee, this is perfectly suited for you.
Tasting notes: Dark Chocolate, Caramel, smoky, bold, deep flavour, intense
kosher, Single Origin
Dark Roast
Intensity meter 9
Fair Trade Organic Coffee

Case of 24 single serve cups.