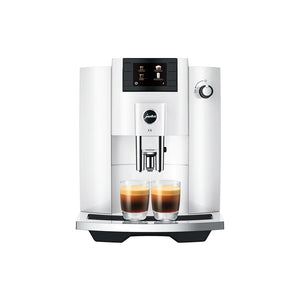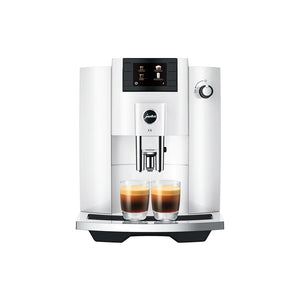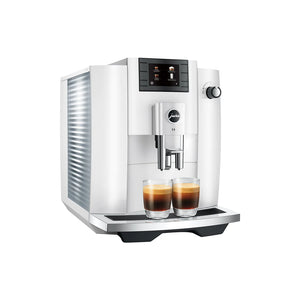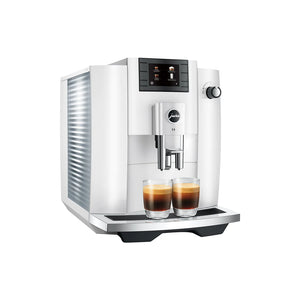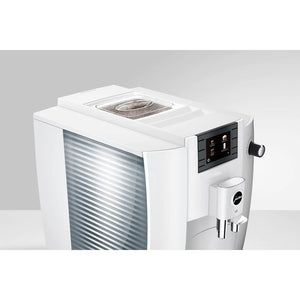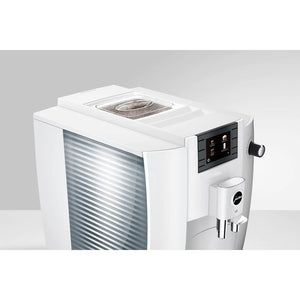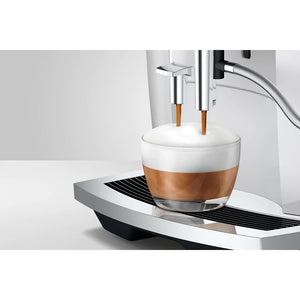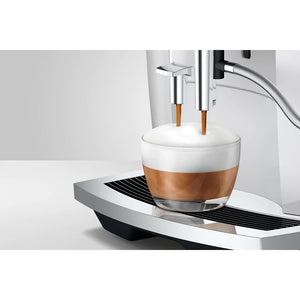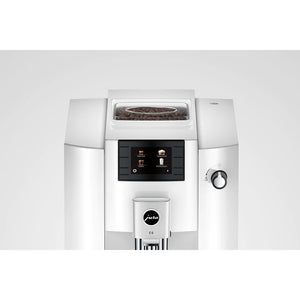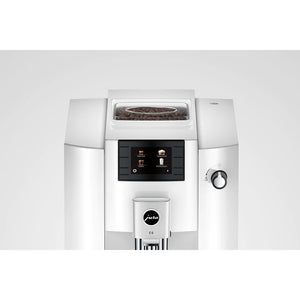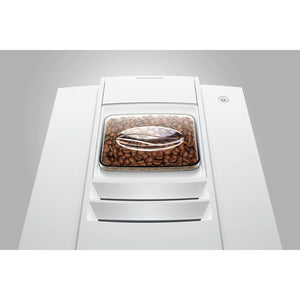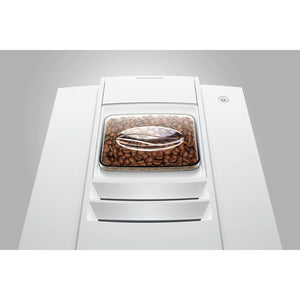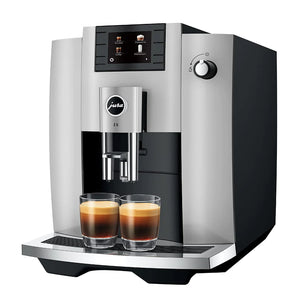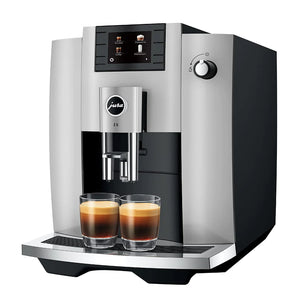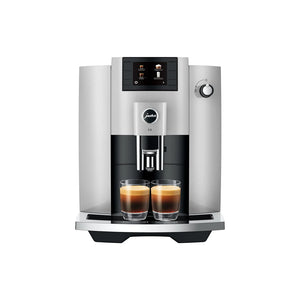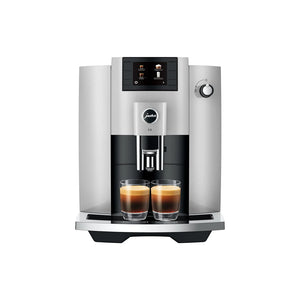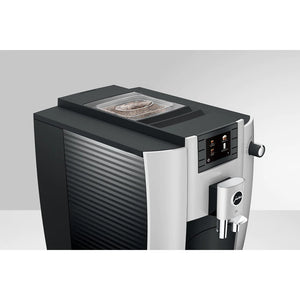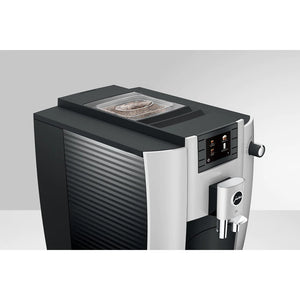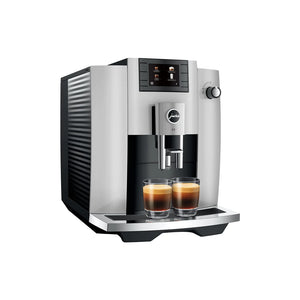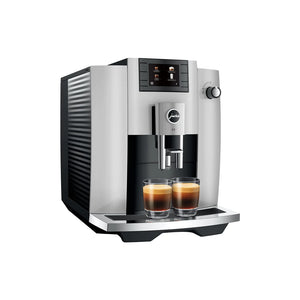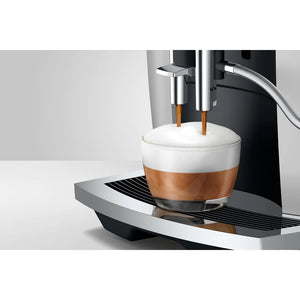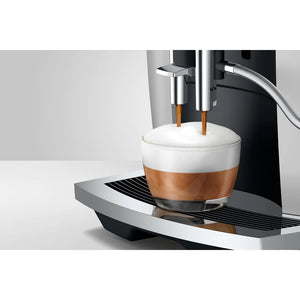 On Sale
The New Jura E6
The new E6 - Best-loved speciality coffees at the touch of a button
Cappuccino with a master touch: Treat yourself to perfect coffee every day with the E6. In addition to classic black coffee specialities, it makes the crowd favourite, the cappuccino, to perfection thanks to the Easy Cappuccino function.
The Professional Aroma Grinder, by virtue of its more consistent grinding result, ensures that you get more aromatic coffee, while the sophisticated operating concept with colour display and buttons means coffee preparation is boiled down to the basics at the touch of a button thanks to simple, straightforward user guidance. Its timeless, elegant design makes the E6 an eye-catching feature in every kitchen.
Even more aroma for even more enjoyment
The Professional Aroma Grinder gives you unique coffee enjoyment. Thanks to perfected grinder geometry, the grinder achieves an even more uniform quality of the regrind, reliably and unchanged over its entire service life. This optimizes aroma extraction and achieves an increase in aroma of 12.2% compared to conventional grinders. Discover completely new facets of your favorite coffee specialty.
Cappuccino to perfection
With the proven Easy Cappuccino function, you can enjoy a wonderful cappuccino at the push of a button. The milk nozzle specially developed for cappuccino ensures uniquely soft, fine-pored milk foam that perfectly complements the coffee and promises true enjoyment. The ultimate for cappuccino lovers.
Highest enjoyment highly uncomplicated
The clear 2.8 " color display, six ideally placed buttons and an intuitive operating concept enable the E6 to be operated comfortably for simple coffee preparation as well as for setting individual preferences or self-explanatory cleaning functions. Of course, the E6 is also compatible with J.O.E.®: Prepare coffee specialties from your smartphone, set your personal preferences and save them or send several coffee orders from your guests directly to the fully automatic coffee specialty machine.
Sustainable design
With calm elegance, the design of the E6 reflects the unique technology that is hidden behind its timeless façade. The straightforward geometry with elegantly chrome-plated accents ensures a clear expression that uncompromisingly focuses on first-class coffee and blends harmoniously into any equipment. In terms of both specialty selection and design, the E6 deliberately dispenses with any excess that could distract from its true core: the perfect cup of coffee.
Technical Specs
WxHxD (cm)

28 × 35.1 × 44.6

Weight (lbs)
20.7
Power (Watts)
1450
Parts & Components
Display
2.8" Colour
Water Tank Size (L)
1.9
Height Adjustable Spouts (cm)

6.5 – 11.1

Grinder

Professional Aroma Grinder

Fresh Bean Capacity (g)
280
Pump
15 Bar
Number of Thermoblocks
1
Grinder By-pass
N
Dedicated Hot Water Spout
N
Intelligent Preheating
Y
3D Brewing Technology
Y



Products

Espresso 
2 × Espresso 
Coffee 
2 × Coffee
Caffè Barista
Lungo Barista
Espresso Macchiato
Cappuccino
Cappuccino Extra Shot
Portion of milk foam


Hot water

Number of speciality coffees
11