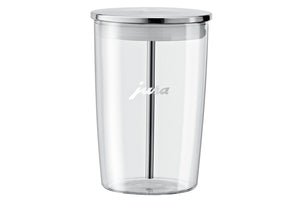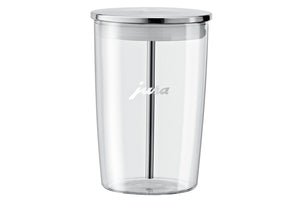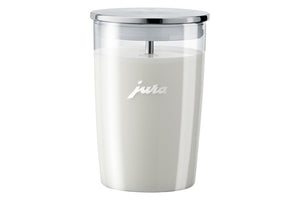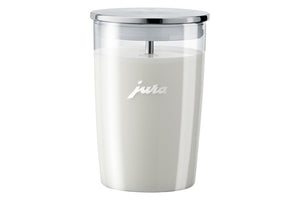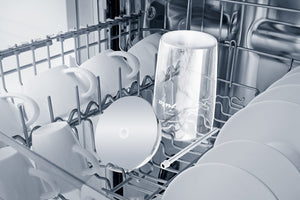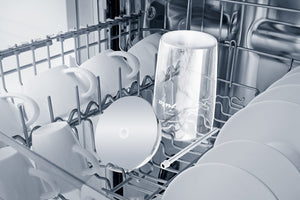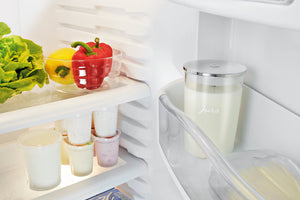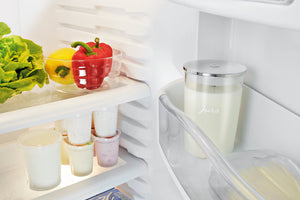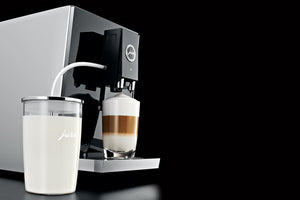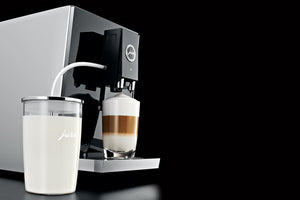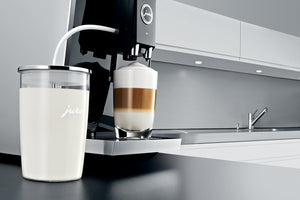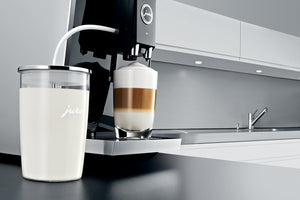 On Sale
Jura Glass Milk Container
Beautifully practical
The glass milk container makes an indispensable addition for all coffee lovers who like to spoil their family and guests from time to time with a trendy flat white, latte macchiato or cappuccino. Perfectly harmonised with the typical lines of JURA design, it is easy to store in the refrigerator and connect up to the coffee machine as and when required.  The milk lance is connected at just the right height to allow the milk to be drawn in and frothed with ease. The container holds 0.5 litres and is dishwasher-safe.
Features
The quick and easy way to enjoy the perfect cup of coffee
The milk pipe is connected to the cover and preparation can be started. The simple plug connections ensure that the route the milk follows is totally clean. The outer area of the milk pipe, which is often dirty, never comes into direct contact with the milk.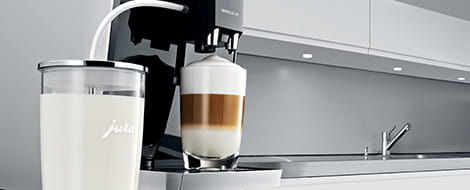 High-quality, perfectly hygienic materials
The high-quality glass container and the stainless steel milk lance are ideal for storing milk as they are taste-neutral.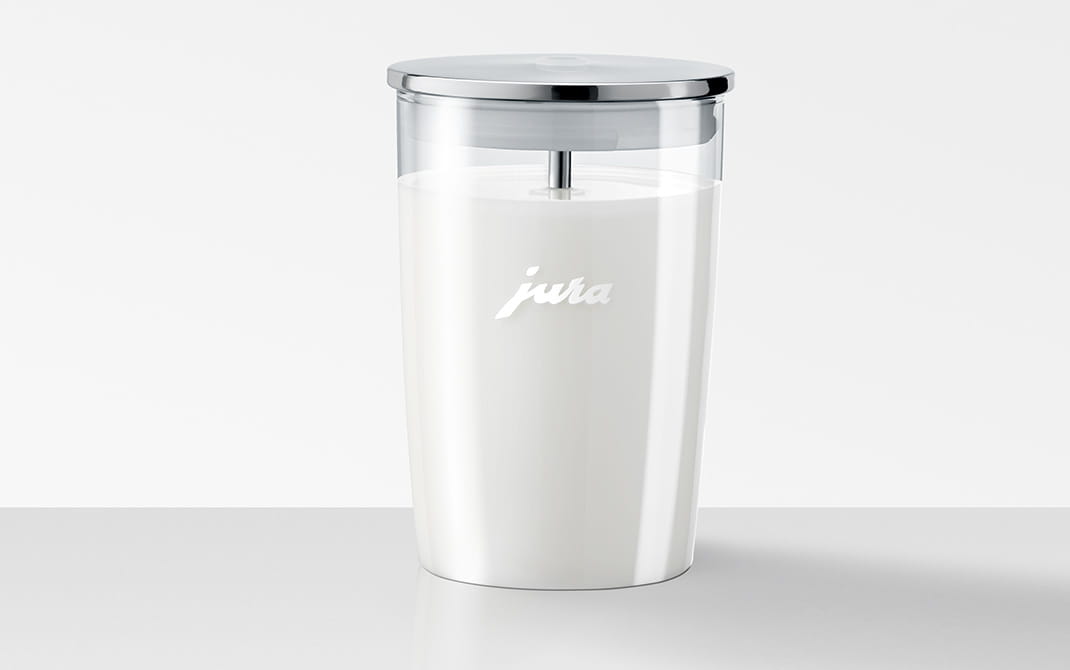 Easy to store
The glass milk container is very manageable and can be easily stored in the refrigerator door.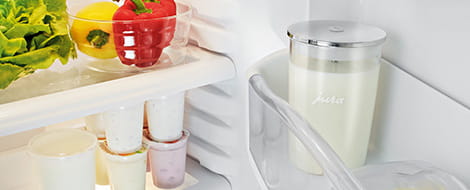 Easy to clean
Since they have a smooth surface and are suitable for dishwashers, glass and stainless steel are nice and easy to clean.