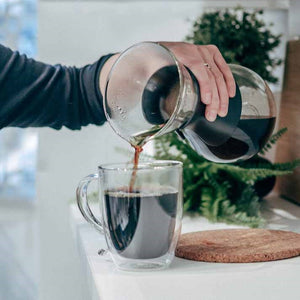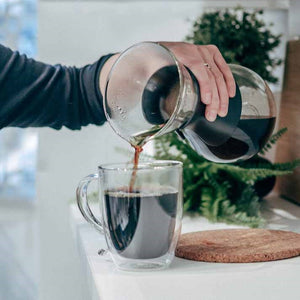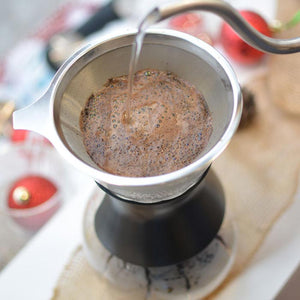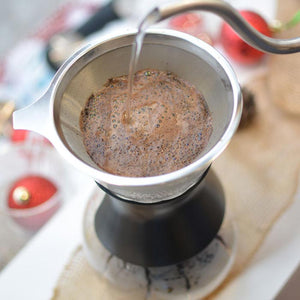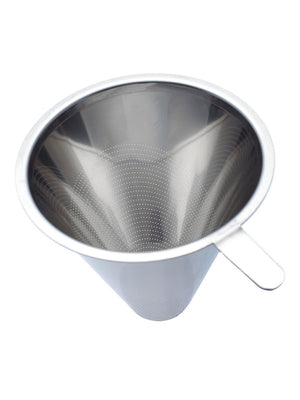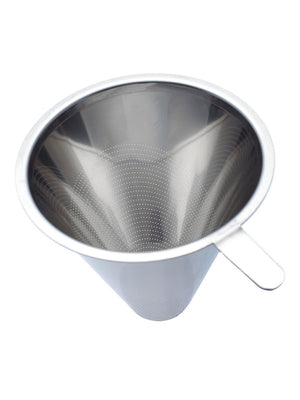 On Sale
Grosche Austin-G6 1000ml
A glass coffee maker featuring the reusable ULTRAMESH filter. Makes 4 cups / 6000 ml of coffee.
The AUSTIN from GROSCHE is a glass coffee maker that features a heatproof borosilicate glass carafe and the GROSCHE ULTRAMESH reusable filter. This stainless steel filter is the finest available in the world today. The ULTRAMESH filter will not rust or trap natural coffee oils, leaving you with the best pour over coffee.  The AUSTIN glass coffee maker is fast and easy to use. The glass beaker includes a non-slip, heat-resistant sleeve to help you pour without touching the hot glass.
GROSCHE Safe Water Project - The purchase of this product will fund 50+ days of safe drinking for people in need.