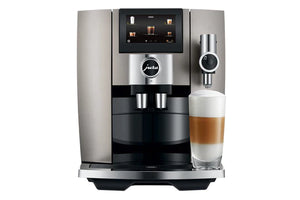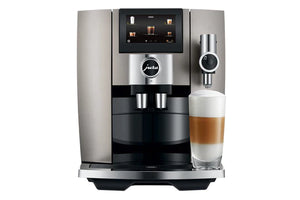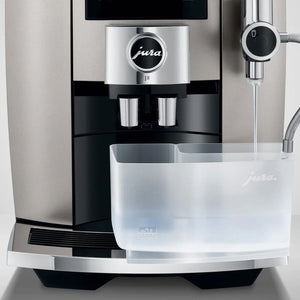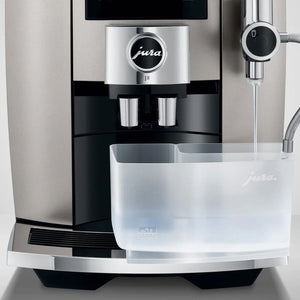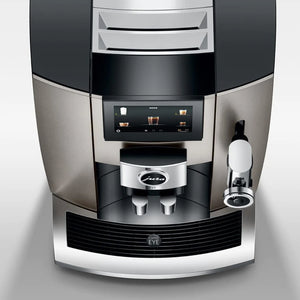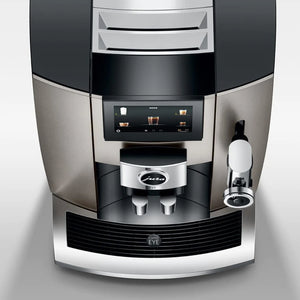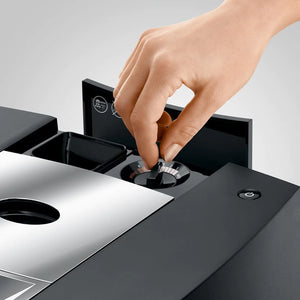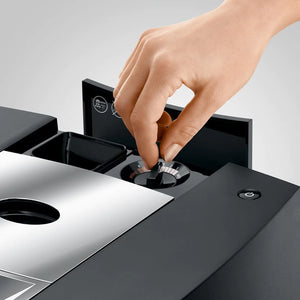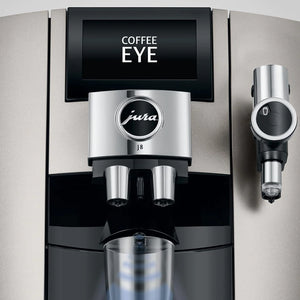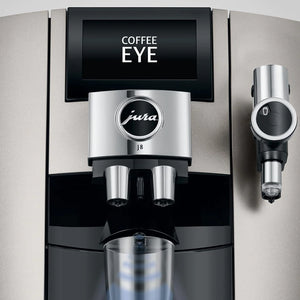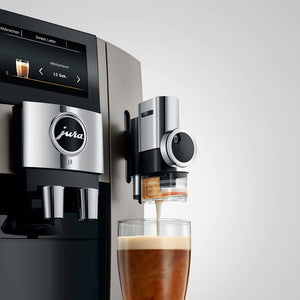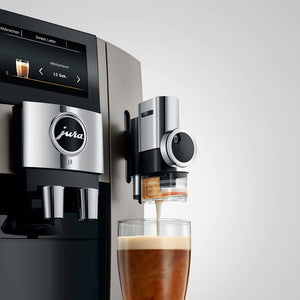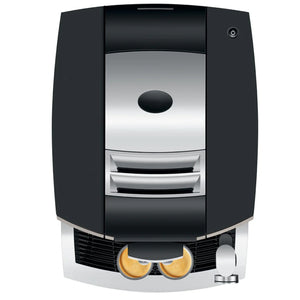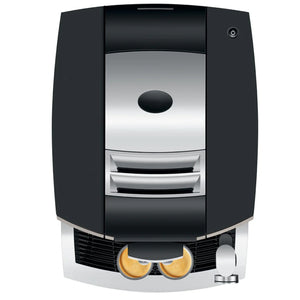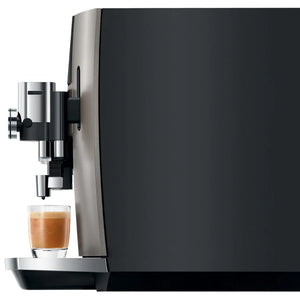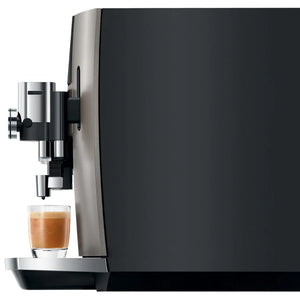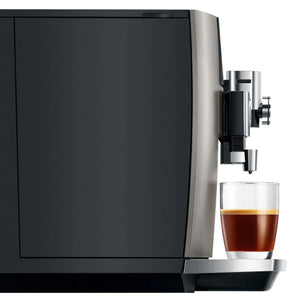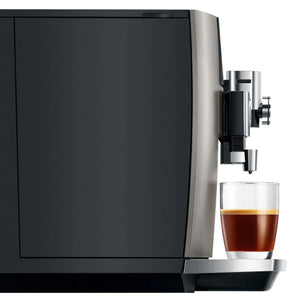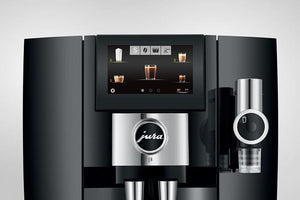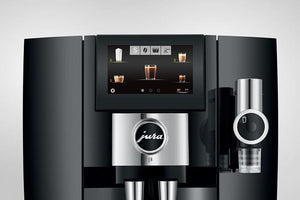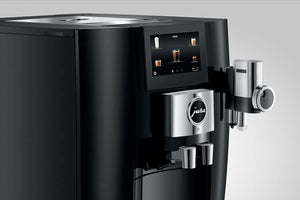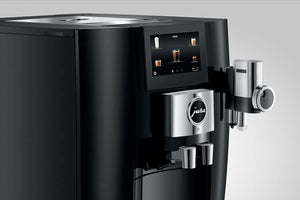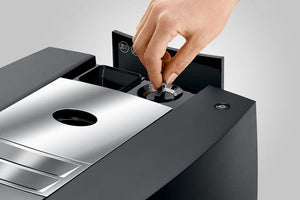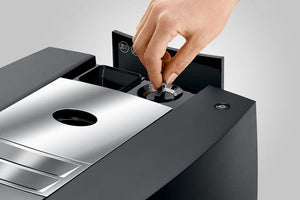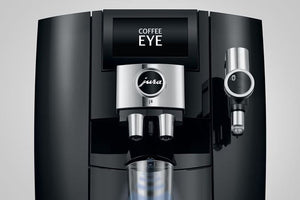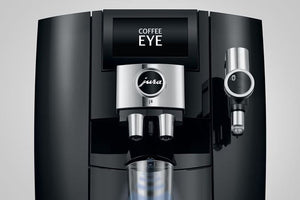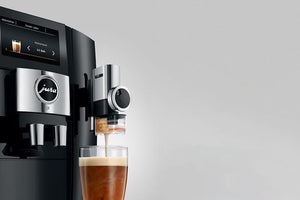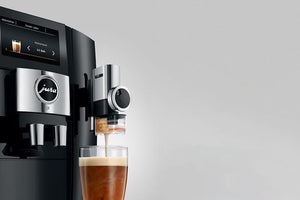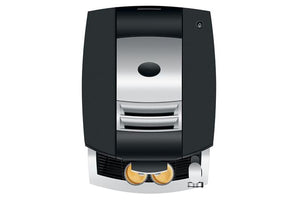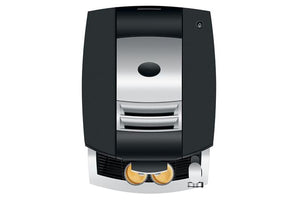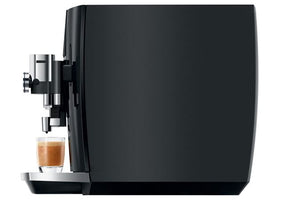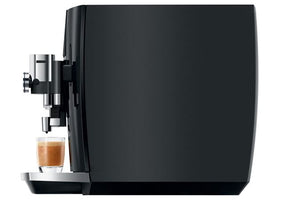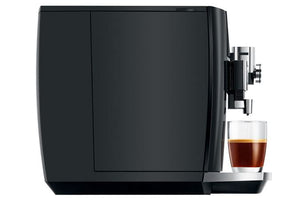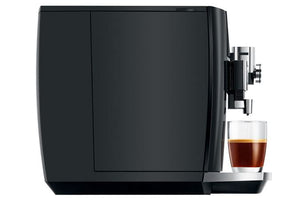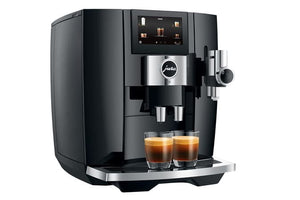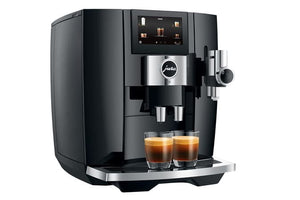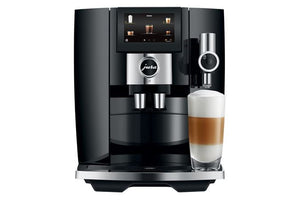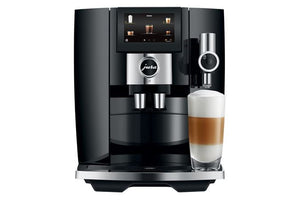 On Sale
JURA J8
Experience the epitome of luxury coffee with the Jura J8, a state-of-the-art automatic coffee machine that combines Swiss precision with a sleek, modern design. This machine is a testament to Jura's commitment to quality, sustainability, and intuitive operation, offering a range of coffee specialties at the touch of a button. The Jura J8 is not just a coffee machine; it's a statement of exquisite taste and a testament to the love of coffee.
FEATURES:
INTRODUCING SWEET FOAM FUNCTION: ELEVATE YOUR INDULGENCE

Discover a whole new world of indulgence with the revolutionary Sweet Foam function. Just like top chefs, we believe in the power of pure, fresh ingredients expertly prepared. This function takes specialty coffees to the next level by infusing the milk foam with delightful flavors using the syrup attachment.
Customize the flavor and intensity to suit your personal preferences by selecting the syrup type and amount. With the J8's Sweet Foam function, you can effortlessly create popular trend specialties like the Sweet Latte with a simple touch of a button.
COFFEE EYE: THE SMART CUP SENSOR FOR PERFECTION

Preparing the perfect cup of coffee is now easier than ever, thanks to the Coffee Eye. Whether you prefer a classic coffee from the central spout or a specialty with milk and milk foam from the cappuccino spout, this smart cup sensor has got you covered. By detecting the position of your cup, it automatically adjusts the displayed selection of specialties, making the process even more intuitive and hassle-free.
P.A.G.2+: CUTTING-EDGE TECHNOLOGY FOR ULTIMATE COFFEE EXPERIENCE

Experience the ultimate coffee enjoyment with the P.A.G.2+ grinder, a true masterpiece inspired by Formula 1 technology. This exceptional grinder boasts unparalleled design and performance. Its aroma control function actively monitors the grind consistency, guaranteeing perfect results every time.
STUNNING DESIGN: BEAUTY INSIDE AND OUT

Immerse yourself in the harmonious design of the J8, a true embodiment of clarity and symmetry. Its superior manufacturing standards and precision craftsmanship reflect the expertise and passion that went into its creation. The award-winning design has been reinterpreted with meticulous attention to detail, showcasing the machine's exceptional quality.
SPECIFICATIONS:
Technical Specs
WxHxD (cm)
31.8 x 34.8 x 44.6
Weight (kg)
10.2
Power (Watts)
1450
Parts & Components
Display
4.3" TFT Touch Colour
Water Tank Size (L)
1.9
Height Adjustable Spouts (cm)
coffee: 6.5-11.1
milk: 10.7-15.3
Grinder
P.A.G.2+
Fresh Bean Capacity (g)
280
Pump
15 Bar
Number of Thermoblocks
1
Grinder By-pass
Y
Dedicated Hot Water Spout
N
Products
Espresso
2 x Espresso
Coffee
2 x Coffee
Americano
Lungo
Espresso doppio
Cortado
Cortado Sweet Foam
Espresso Macchiato
Espresso Macchiato Sweet Foam
Caffè latte
Caffè latte Extra Shot
Caffè latte Sweet Foam
Cappuccino
Cappuccino Extra Shot
Cappuccino Sweet Foam
Flat white
Flat white Extra Shot
Flat White Sweet Foam
Latte macchiato
Latte macchiato Extra Shot
Latte macchiato Sweet Foam
Sweet Latte
Sweet Latte Extra Shot
Portion of milk foam
Portion of milk foam Sweet Foam
Portion of milk
Portion of milk Sweet Foam
Hot water
Hot water for green tea
Number of speciality coffees

31