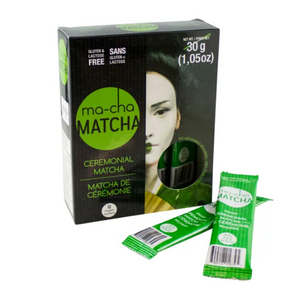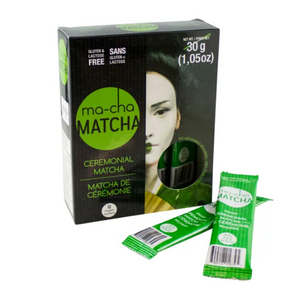 On Sale
ma-cha Matcha Ceremonial Matcha Singles 12 CT
Make your go-to beverage 1 that's filled with antioxidants and flavor. These matcha green tea sticks are easy to mix in your water bottle, in your cup with almond milk and even in your favorite fruit smoothies.
Pure, stone-ground green tea delivers a fresh grassy flavor with hints of spinach and sweet peas.
Made from young, chlorophyll-rich, shade-grown Japanese tencha leaves.
Single-serve sticks mix well with hot and cold beverages, such as water, milk and non-dairy milk.
Box of 12 sticks.