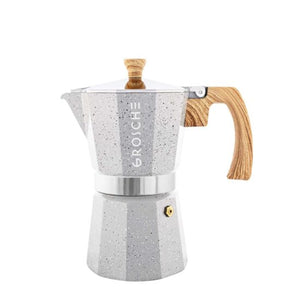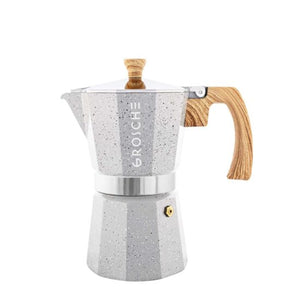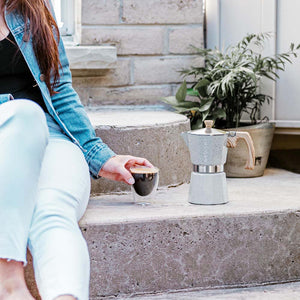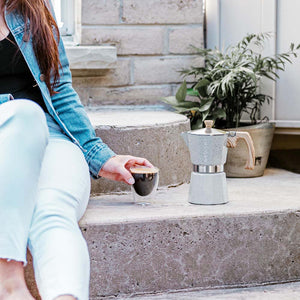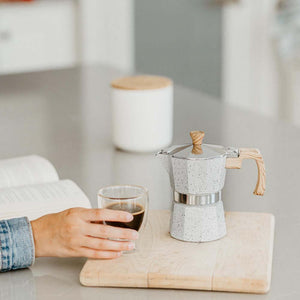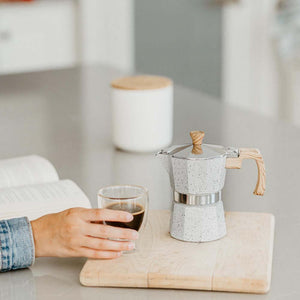 On Sale
MILANO STONE Stovetop Espresso Maker, Moka Pot
Easily brew espresso moka coffee, lattes and cappuccinos at home with a stylish premium Italian style stovetop espresso maker designed for today's coffee lover.
Brew strong espresso moka coffee, lattes and cappuccinos at home or while camping
Made of food-safe, durable aluminum
Certified Italian safety valve
Burn guard built into handle
Cleaning and Maintenance: Hand-wash only
New Premium MILANO STONE Added to the MILANO Family
The MILANO STONE from GROSCHE is a classic Italian stovetop espresso maker, also called a Moka pot. It's the best stovetop espresso maker for anyone wants a strong coffee or a shot of espresso and a coffee maker that looks good in their kitchen.
Unlike other filter coffee makers, this brewing method extracts more caffeine and flavours through light pressure in the funnel filter. This gives stovetop espresso a stronger and richer cup than a standard percolator. The MILANO stovetop espresso maker will make your morning cup of coffee one to look forward to.