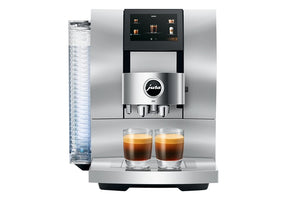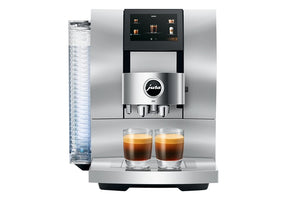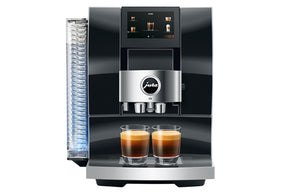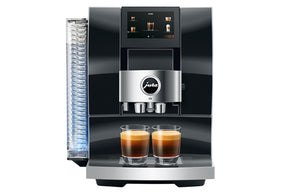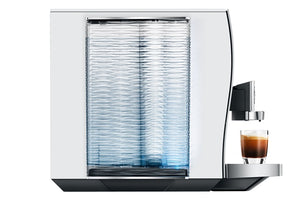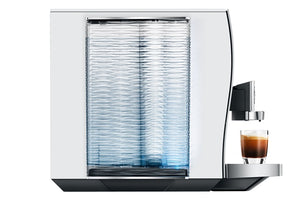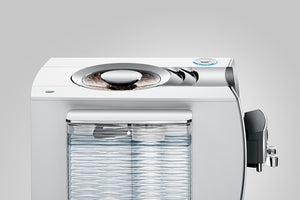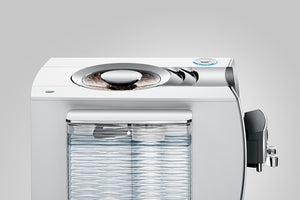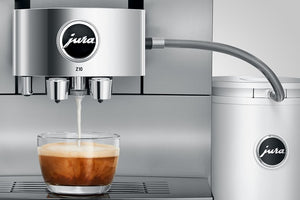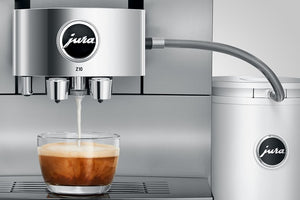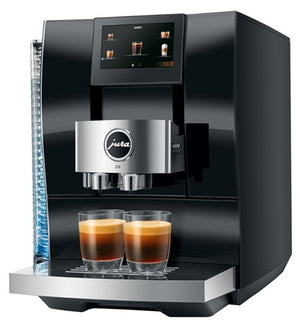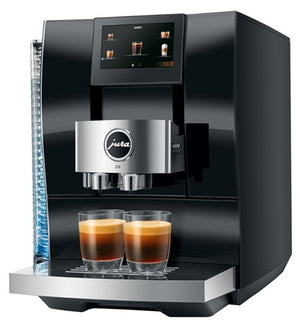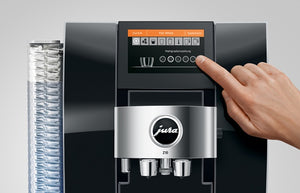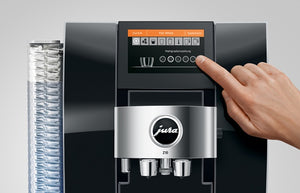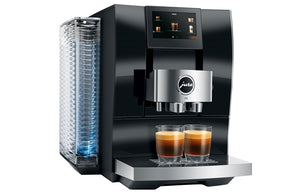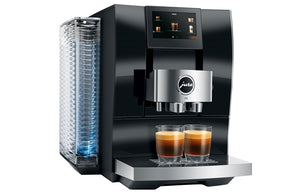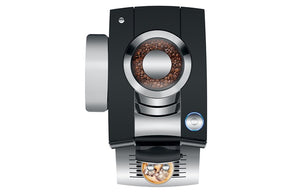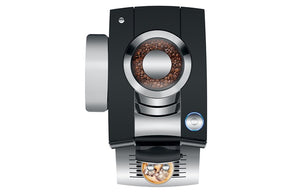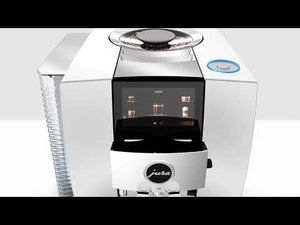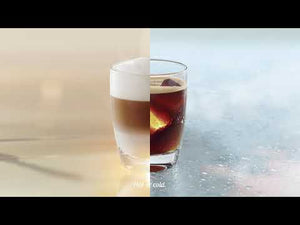 On Sale
Z10
A world first: The groundbreaking Z10 with P.R.G. for hot and cold brew speciality coffees.
A masterpiece of Swiss engineering, the new Z10 doubles the range of speciality coffees. At the touch of a button it prepares the full spectrum of hot drinks from intense espresso to on-trend flat white. It also opens up a whole new dimension in the enjoyment of coffee with the introduction of cold brew specialities. This is made possible thanks to the Product Recognising Grinder (P.R.G.), which recognises the chosen speciality and instantly and precisely adjusts the fineness of grind accordingly.
The new Product Recognising Grinder (P.R.G.)
To ensure the optimum grind for every speciality, JURA engineers developed the Product Recognising Grinder (P.R.G.). The electronically controlled high-performance grinder adjusts in a fraction of a second to the predefined consistency of grind – much more quickly and frequently than could be done manually. Its spectrum ranges from very fine for short classics to very coarse for long specialities. But coffee lovers don't need to worry, because the adjustment takes place automatically every time a beverage is prepared and, if preferred, can also be individually selected before each preparation with the Aroma Selection feature.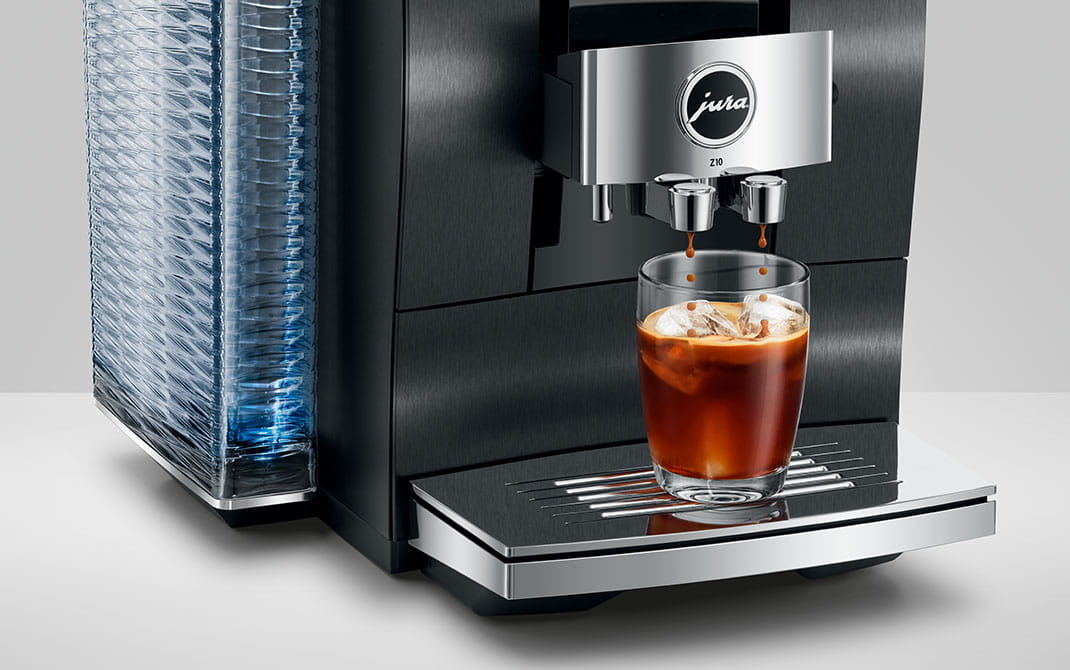 Cold brew – extreme freshness
Thanks to the Cold Extraction Process, the Z10 prepares genuine cold brew specialities. While many conventional cold coffee drinks consist mostly of hot-brewed coffee which is then chilled, in the Z10 extraction takes place with cold water, pulsed at high pressure, and more coarsely ground coffee. The end result is a natural, energizing and refreshing beverage in which the fruity aromas of the coffee can be fully enjoyed without being overwhelmed by bitters. Anything else would just be a cold coffee.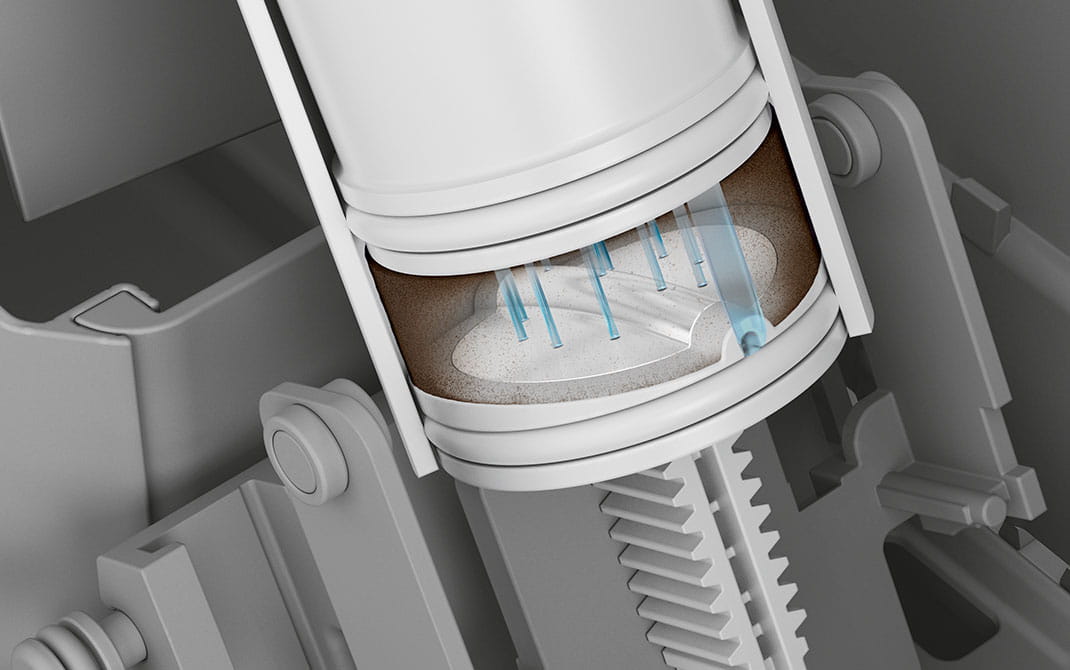 Eighth generation brewing unit
The brewing unit is the most important part of any automatic coffee machine. For the Z10, JURA has created the eighth-generation brewing unit. With its unique 3D brewing technology, it allows the water to flow evenly through the ground coffee at multiple levels. This makes the most of the aroma, both in hot specialities and with cold brewing.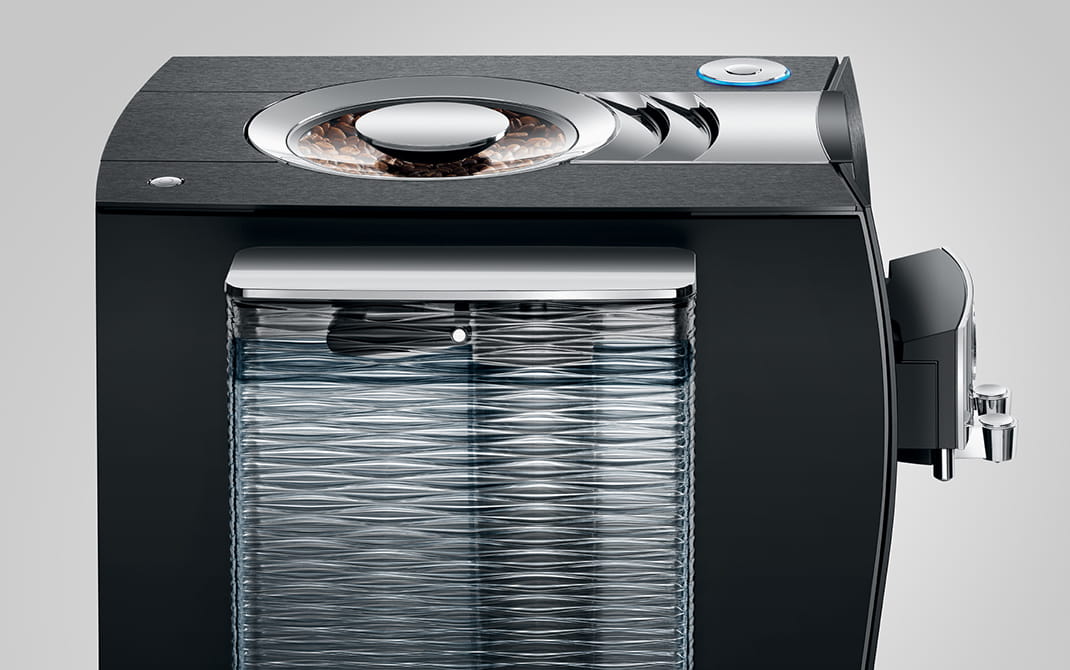 Luxury at its most refined
In the Signature Line, JURA uses solid 3 mm-thick aluminum for the front and top sections. The material is carefully crafted to form the characteristic 'face' of the Z line. The refined surface finish is achieved with the electrochemical process of anodising. The colour emphasizes both the typical character of the material and the design. A cup grille made of heavy, chrome-plated, die-cast zinc completes the distinguished look of the Z10 Signature Line.