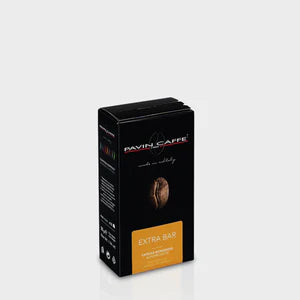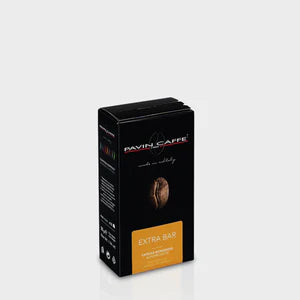 On Sale
Pavin Caffe Nespresso Compatible Extra Bar 10 CT
A blend of carefully selected coffee beans give the espresso harmonious, distinctive, rich and intense character, with a very attractive cream.
CREAM
ELEGANCE
BODY
HOMOGENEITY
ACIDITY
CAFFEINE
SWEETNESS

 

 
* Nespresso is a registered trademark of SOCIETÈ DES
PRODUITS NESTLÈ S.A. Caffè Pavin Srl is not directly or
indirectly connected to it.
*Compatible with the Nespresso Original line machines.