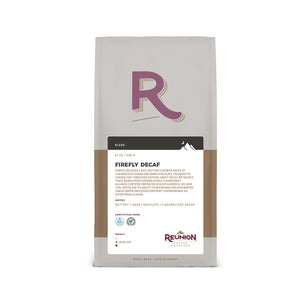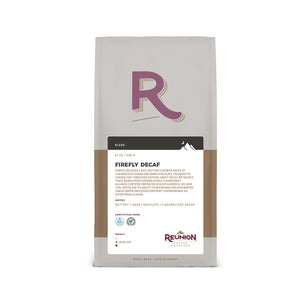 On Sale
Reunion Island Firefly Decaf 12 oz
A rich, aromatic coffee Firefly is roast to a medium level to accentuate its buttery body and caramelized sugar flavours. With its dark chocolate notes and clean finish, this decaffeinated coffee is ideal for traditional drip and espresso brewing.
Brazil.
Tasting notes: Buttery, caramelized sugar, dark chocolate.
Varietal: Mondo novo.
1kg whole bean bagged coffee.