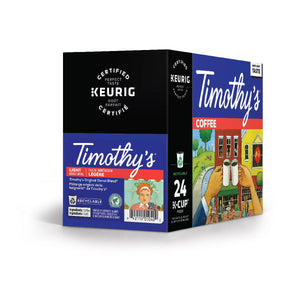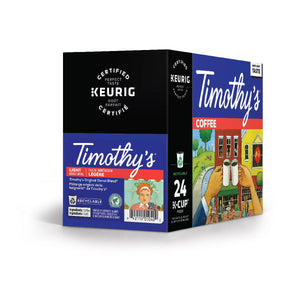 On Sale
TIMOTHY'S K CUP Med Roast Donut Blend 24 CT
Timothy's Original Donut Blend will conjure memories of simpler days. This inviting cup of coffee is a nostalgic trip to the days of traditional donut shops, where freshly brewed coffee was a staple. Smooth and bright, with good body and a clean finish, Timothy's Original Donut Blend is not just another cup of coffee... its one of lifes simple pleasures. So sit back, relax and celebrate simplicity with a familiar favourite.
Light roast coffee.

Traditional Flavours.

Tasting notes: sweet & light.

Case of 24 kcups.